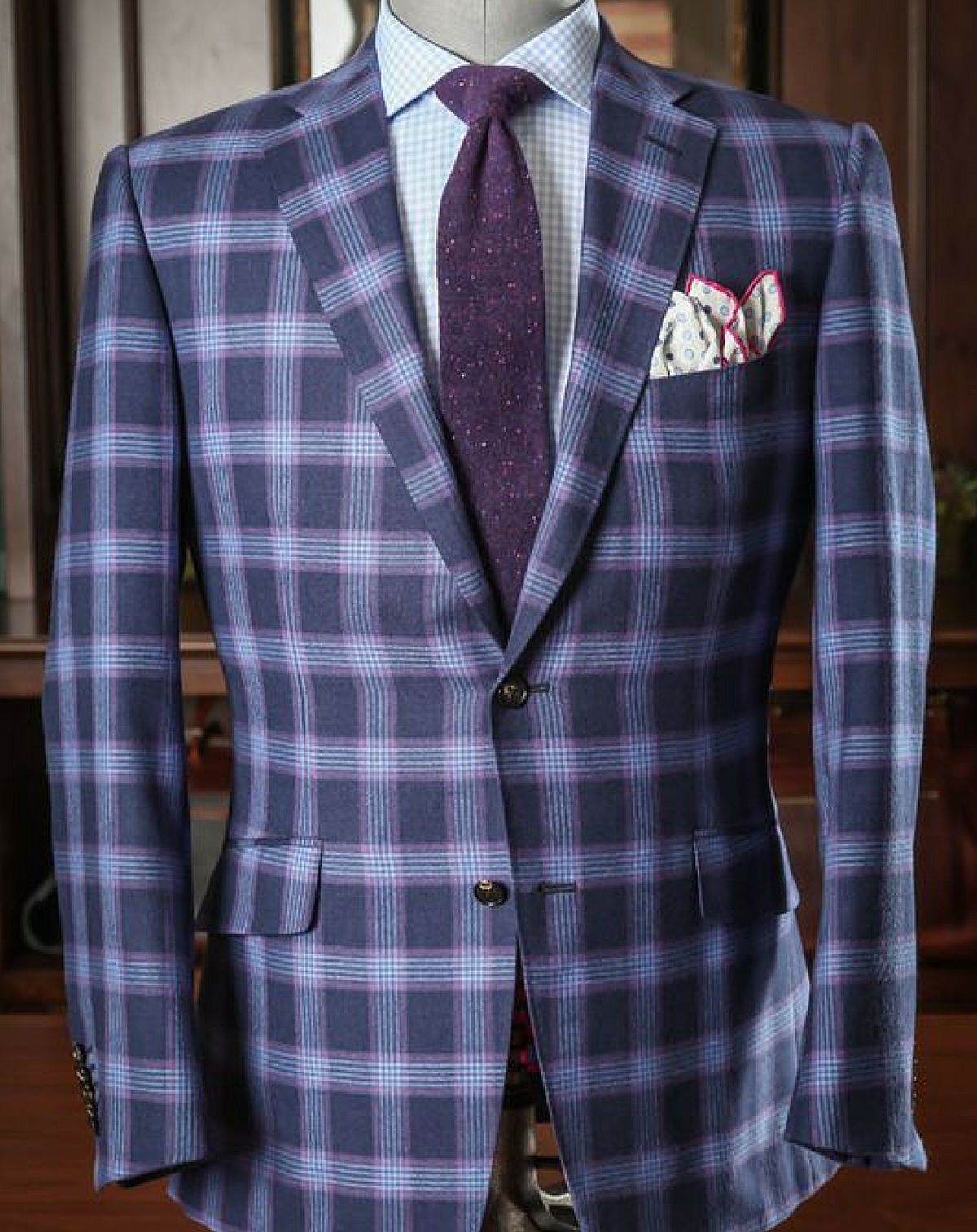 BUY ONE GET ONE AT HALF OFF!
With the arrival of our New Fall Collection we are excited to announce a special September promotion:
Through September 30th:
When you order a sport coat from our PORTOFINO COLLECTION Get a second sport coat at Half Off from our select Sport Coat Collections! 
Choose from either our Newest Fall Collections or from our Spring/Summer Collections.
*extras are at regular price
Custom Shirt Promotion
Now through September 16th ORDER 4 OR MORE SHIRTS AND RECEIVE 10% OFF YOUR ENTIRE ORDER.
TIE PROMOTION
BUY ONE GET ONE FREE!
Savings for the month of September will help you get your wardrobe ready for the Fall/Winter. 
Make your appointment now:
954-768-8601
USEFUL WARDROBE WORKAROUNDS

Most gentlemen send their shirts out for professional laundering. However, there may be times when you need to care for an item of clothing in the home. Here are a few easy tips to help the process go more smoothly.

Organizing

Arrange dresser drawers so clothing is slotted vertically, instead of having a stack of items and only being able to see the top one or two.
Group casual wear and business attire separately to save time looking for your clothing for the day.

Washing and Drying

Place dress shirts in a mesh delicates bag before they go into the washing machine. This protects collars and sleeves from fraying.
Speed the drying process for delicates (such as cashmere) by spinning them in a salad spinner before placing flat to dry.

Ironing

Iron your shirt's placket on the inside first. It's got several layers of fabric there and the iron's heat can't reach them all from the front. Then iron the outside of the placket, between buttons.
Or, use a steamer to take the wrinkles out of clothes without pressing them.

Stains and marks

Use rubbing alcohol to remove pen ink from clothing.
Use a dryer sheet to remove deodorant marks on a shirt.

HOW WE MAKE SURE YOUR SHIRTS STAY TUCKED

Wearing a shirt that frequently becomes untucked is the kind of constant annoyance that can take your mind off the business of the day. That reduces your productivity and focus, and that's why we customize the fit of each of your shirts so that they stay tucked in all day.

We make sure the shirt tails are the right length for your frame, so they don't gap when you reach up. We keep the armholes proportionate with and close to the body, so the shirt doesn't have to move when you lift your arms. We build just the right amount of "ease" into the sleeve over biceps so the fabric doesn't pull when you move your arms.

We do all this because we believe that the best fix is the one you implement before there's ever a problem. We believe in designing for excellence.